Whole of Market Mortgages
Friendly, experienced and qualified Mortgage and Insurance Brokers based in Chorley serving Lancashire & the North West.
Why Use A Mortgage Advisor?
With the thousands of different mortgage products available, we understand how choosing the right mortgage for you and your family can feel daunting.
At Duxbury Mortgages, we do all the searching for you to ensure you are getting the best possible deal available.
We also process your mortgage from start to finish, liaising with the Lender, Estate Agent and Solicitor directly to ensure a smooth home purchasing experience.
Why Use Duxbury Mortgages?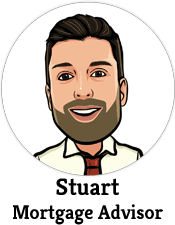 Duxbury Mortgages provide whole of market, friendly and unbiased mortgage advice.
Covering the whole of the Lancashire and surrounding areas including Chorley, Euxton, Adlington, Horwich and Preston, we offer honest and unbiased advice on first time buyer mortgages, re-mortgages, and buy to let mortgages.
You'll love Duxbury Mortgages and here's why:
Our friendly and local expert advisers provide all mortgage and protection advice.
We have access to thousands of mortgage deals, many of which aren't available from high street providers.
When you apply for a mortgage through Duxbury Mortgages you will be treated as an individual.
We get to know you and your personal circumstances before recommending a mortgage deal to you.
Our service doesn't end when your mortgage completes.
With your permission we will contact you in the future when your fixed rate is coming to an end to review your mortgage to ensure that you are still getting the best deal available to you.
We Search the Whole of the Mortgage Market To Get You The Very Best Deal!
What Our Clients Say About Us
Laura was so friendly and above all professional. She explained everything to us very clearly and got us a much better mortgage deal then we had already been offered. We are now very happy in our new home and wouldn't hesitate in recommending her services to friends and family.
Richard & Chloe Brennan
Laura has been absolutely fantastic throughout my mortgage process… nothing was too much trouble for her and she was very efficient and professional in all areas.
She is very approachable and made me feel very at ease in what could have been a very stressful time for me and helped in all areas by providing advise and guidance in other areas besides my mortgage.
She even worked above and beyond her usual working hours to attend a home visit to go through my application working around my availability and provided further support over the phone during some evenings.
I would definitely recommend Laura :)!!! There are no hidden fees involved in the service she offers and customer service comes before anything.
I want to say a massive thanks to Laura for all that she has done for me and making my new house move a very SMOOTH one 😊!
Amy Newton
I cannot speak too highly of Duxbury Mortgages. They have really gone above and beyond in helping us get the best mortgage deal possible and have kept us updated every step of the way.
Karyn and Matthew Lowe
After seeing others I know experience serious illnesses and not have the relevant cover to protect themselves I knew it was something I had to put into place.
I had no clue what companies were the best to cover me or what type of protection I needed.
Laura was a marvellous help to me, she made me feel at ease and made sure I have the correct amount and type of protection that I really need.
The protection policy Laura got for me not only gives me the safety net everyone should have but also bonuses of a free Starbucks and cinema ticket each week!
Amy Pullen
Stuart was incredible!!
So very helpful – he spent time getting to know me and my situation, identifying what would be the most helpful route for me, and supported me throughout the whole process.
Would recommend a million percent! Will be coming back again and again! 🙂
Sarah Alsawy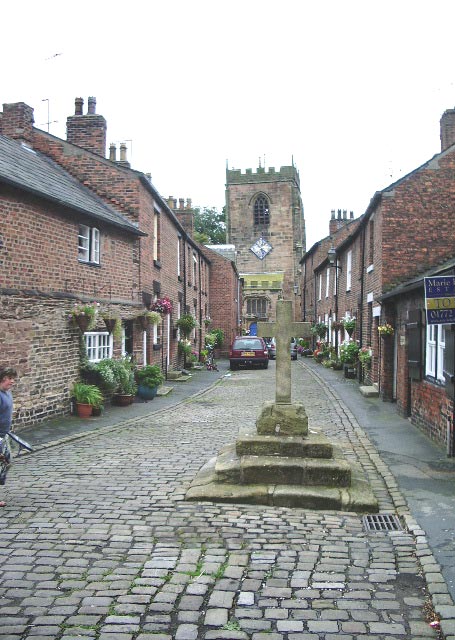 Duxbury – The Mortgage Broker Chorley Residents Deserve
On the face of it, the mortgage process is straightforward ie obtaining a loan and paying interest on it. But choosing a mortgage is perhaps the most important financial decision you could make in your life. That's why it is so important to determine which kind of deal is best suited to your needs. And a good mortgage broker will not only help save you time and potentially money but also provide you with the peace of mind that you have made a sound financial decision.
The Options Mortgage Brokers In Chorley Assess For You
Mortgage Products
Repayment & Interest Only
A repayment mortgage involves the gradual payment of the money borrowed over a set period of years eg 25 or term as it's known. One monthly payment is made part of which goes toward paying the interest off and the other part goes toward repaying the money borrowed. At the end of the payment term, the full loan amount is repaid as long as the monthly payments have been made in full every month.
An interest only mortgage as the description suggests involves paying off the interest due on a loan. It doesn't pay off the capital sum borrowed. Additional arrangements need to be organised to pay back the capital amount due at the end of the mortgage term. Such arrangements typically involve investments in stocks and shares and ISAs.
Fixed Interest Rate
As the name suggests, the borrower will pay the same rate of interest for the initial fixed term of the mortgage irrespective of the regular interest rate changes in the open market.
Variable Interest Rate
There are 2 types of variable interest rate products: discount mortgages and tracker mortgages. With discount mortgages, a borrower would pay a lender's standard variable interest rate and have a further amount fixed amount at a discounted rate. So if a lenders standard variable interest rate is 3.75% and the mortgage product is available with a 1.00% discount, the borrower would pay 2.75%. Tracker mortgage products allocate part of the interest rate which fluctuates based on the prevailing Bank of England "base rate" and the remaining amount of interest based on the amount available under the tracker mortgage offer. Eg .25% base rate plus 3.25% making the total interest payable 3.5%
Standard Variable Interest Rate 
This option involves individual lenders setting their own standard variable rate or SVR for short. Lenders establish their interest rates at any level they wish and not linked with Bank of England "base rates". Your mortgage broker should point out that lenders can change their rate up or down at any time, meaning corresponding payment are likely to go up or down as well.
Duxbury Mortgages are the kind of mortage broker Chorley residents deserve!