Whole of Market Mortgages
Friendly, experienced and qualified Mortgage and Insurance Brokers based in Chorley serving Lancashire & the North West.

Mortgages & Loans

First Time Buyers
We are here to guide you through the first experience of buying a home.
Buying a new home is probably the biggest purchase any of us are likely to make. If you have never done it before it is bound to seem daunting and a stressful life event.
However, the process can be fairly painless if you get the right advice.
We are on hand with whatever assistance you need, personalised to your own individual circumstances. Best of all, our recommendations will consider your future plans as well as your current ones.
For first time buyers, a lot of the worry comes from not knowing what to expect. Because the home buying process depends on several factors coming together, it may take several months between first finding out about a mortgage and moving in to your new home.
Everyone's experiences are different though and some home purchases move through smoother and quicker than others.
We will be sure to keep you updated as to exactly what's happening throughout the whole process.
The home buying process in a nutshell.
After we go through an application and find how much you can borrow, the next step is to go house hunting, find a property you love and make an offer.
Once the offer is accepted a surveyor is instructed to inspect the property and issue a report. A solicitor will take care of the legal requirements and you can then complete the mortgage, exchange contracts and move into your new home. Trust Duxbury to provide mortgages Chorley residents can trust!

Remortgages & Loans
Remortgages
Your current mortgage deal may not be right for you and you may be paying more than you need to.
In this case, it could be a good time to remortgage. Most new deals are offered with a period where the interest rate is fixed so your payments stay the same until the end of this initial term.
At the end of this period the interest rate reverts to the lenders own standard variable rate. This rate is dictated by the lender and can be much higher than the rate that you originally signed up to.
Undertaking a mortgage review around the time your fixed rate is up allows you to switch your mortgage rates and can potentially save you a lot of money.
You may have to pay an early repayment charge to your existing lender if you remortgage.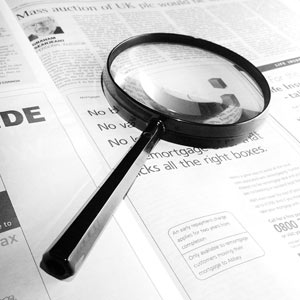 Loans
Loans from £1,000 – £250,000
Sometimes raising money against your mortgage may not be the best option for you.
You may:
Be in a fantastic mortgage deal that you don't want to pay off
Have a mortgage that you are tied into
Have had your income reduce and no longer get as good a mortgage deal
want to do home improvements on your property before you re-mortgage
have adverse credit and hope to repair your credit rating
if this is the case, a secured loan may be a better option.
Just give us a call to find out more.
Secured and unsecured loans are arranged by introduction only. Think carefully before securing other debts against your home. Your home may be repossessed if you do not keep up repayments on your mortgage.